Call Rich Buckley at 925-443-1122 Ofc or 925-216-4378 Cel and ask how to secure an Accessory Dwelling Unit.
We'll quickly visit your property and review the process with you.
Things we will help you obtain as Consultant
Simple Renovation and/or ADU Plans

A preliminary budget

A contractor

Estimate rental income.

Bring in an experienced Renovation ADU Lender

Process Permits with the City
The State of California, State Legislature and Senate and The California Association of Realtors, CAR, have found an urgent common interest in supporting a public spirited, state law backed movement to ease the chronic dwelling unit shortage in California. New laws place penalties on communities that do not provide ADU's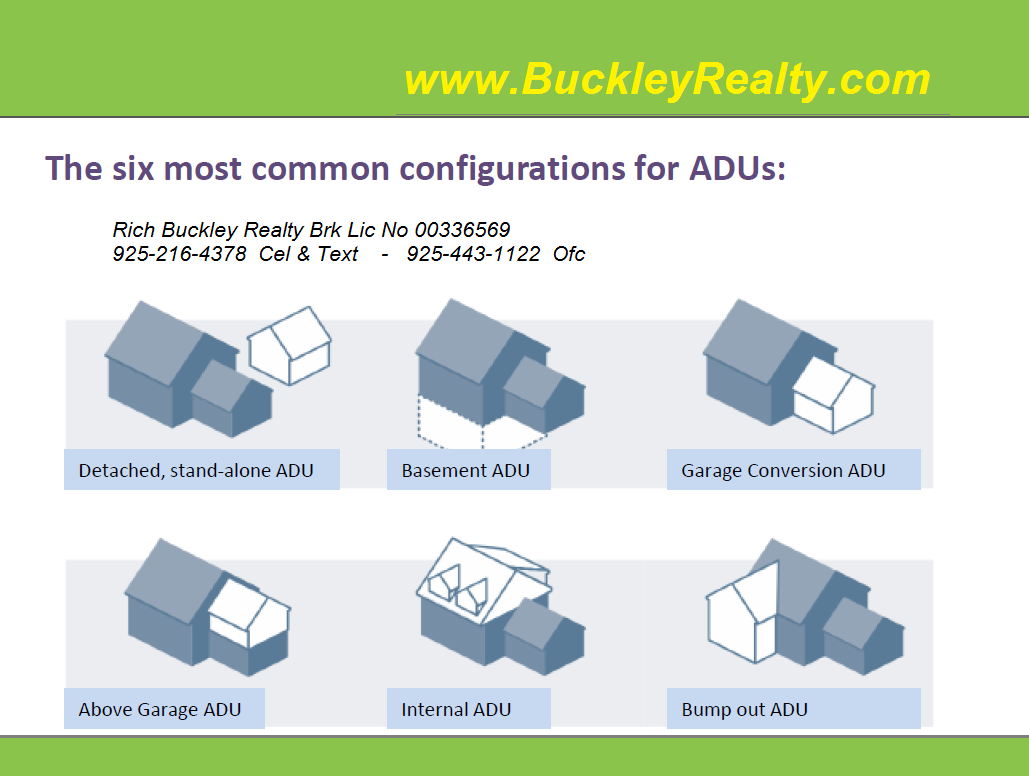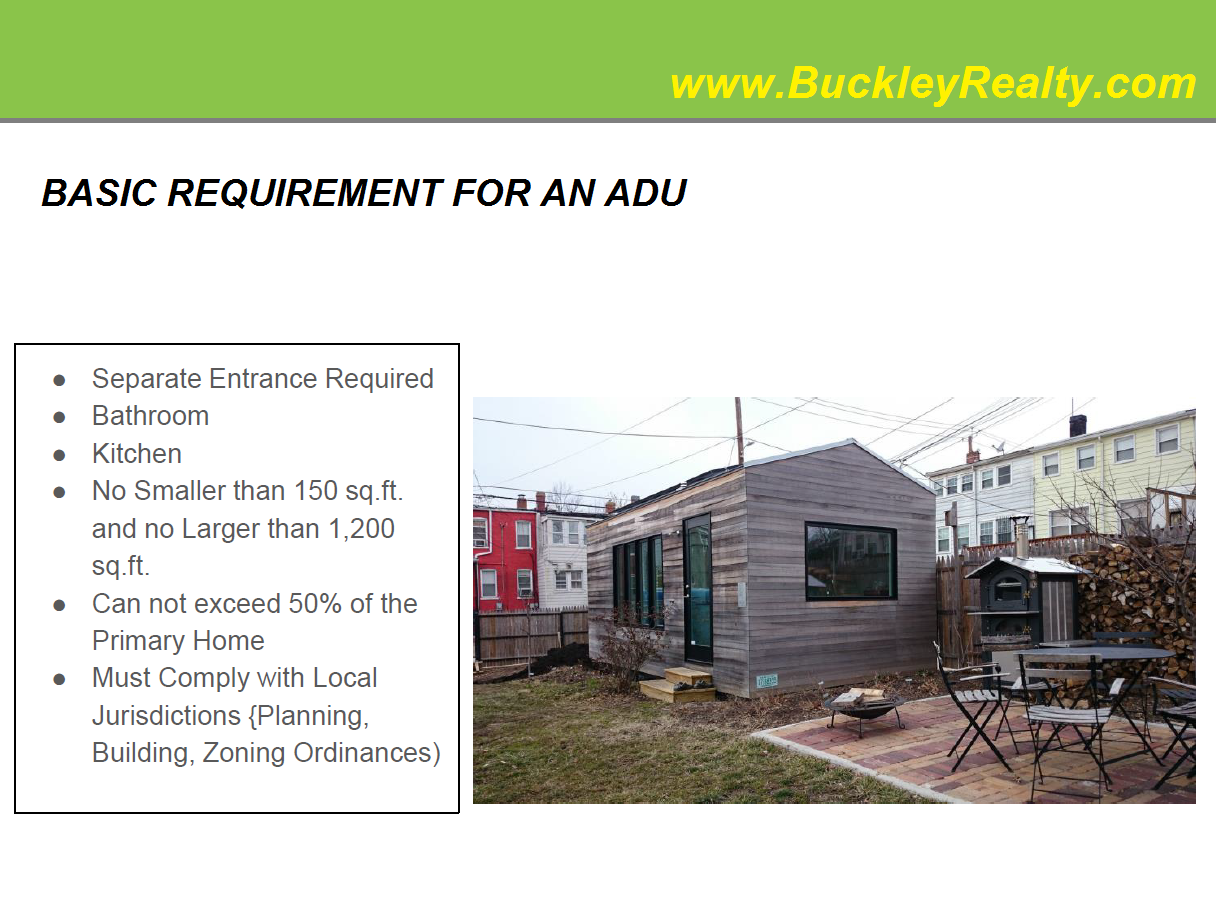 ADU's can be designed in an infinite variety of designs. We work with experienced renovation lenders to help place the financing and secure the appraisal. Appraisals are hard to obtain because this field is new and there are very few comparable sales of in-law units and/or ADU's. The rules are changing:
Do I have to live in the home?

Do I have to rent to a relative in order to qualify?

I have a reverse mortgage, can I still refinance for an ADU

?

My existing Granny Unit was never permitted when built, can I get financing to bring it up to code to sell my property? Or can I sell my property and the next buyer obtain financing to bring it up to code?
Call us 925-216-4378 Cel & Text, 925-443-1122 Ofc. We can help you obtain the answers for your unique situation. We serve as a Consultant to help simplify the process. If you hire us as Consultant and then list the property with Rich Buckley Realty, we credit back off our selling commission, consulting fees paid us in connection with the sale.
Here is link to several attractive ideas for ADU's