This video is useful in demonstrating the vast on-line rental fraud rings and how they work:
http://abcnews.go.com/Nightline/t/video/ghost-rentals-20161202
(1) How to know who is the real owner of the property.
(2) What are the chances of a scam? Answer: Very high. Probably around 50% to 60% chance of rental fraud if you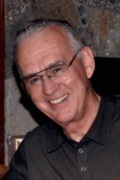 are handing over money to a person and you have not vetted carefully before hand. My picture is posted directly on the right. Most of the time I meet people in my office at 411 South L Street, Ste C (office facing rear of parking lot), Livermore, CA 94550
(3) What's the best approach to renting? Call me at 925-443-1122. In summary, organize your information, prepare a rental application, run a credit report on yourself, know who you are dealing with before you meet.
(4) I hope this candid page helps you at least not get defrauded.
(5) I also strongly urge you to vet your looking at rentals through a licensed Realtor, a member of the local real estate board. Realtors have many duties in serving the interests of their clients which help prevent fraud. I belive it's an important level of protection for you when renting and handing over money.
ALSO SHORT SALE SCAMS
It appears taking someone's money the old-fashioned way has reappeared in a short sale scam.
The alleged scam appears to follow the same basic format. An agent claims to have a listing for a short sale (or probate or other distressed) property, but the property cannot be shown. After acceptance of an offer, the buyer makes an initial deposit in the $5,000 to $10,000 range into the listing broker's non-independent broker escrow. As with most short sale or probate properties, the process can take several months, and the buyer's agent is assured that the listing agent is working towards lender approval – it is just taking more time. Then the communication slows down, the selling agent begins to get concerned and calls the listing broker's escrow. There is no answer, no return call, no other number to contact, and the earnest money deposit is gone.
This scam is nearly the same as a series of scams that appeared in the Los Angeles area about two years ago. The Los Angeles County sheriff eventually arrested the wrongdoers but only after millions of dollars had been lost.
You should want to consider these frauds anytime money is posted. I maintain my own trust fund and there have been many a time I've simply told my client to walk away from the deal rather than authorize me to forward money to some out of state broker claiming to represent the property owner.