This video is useful in demonstrating the vast on-line rental fraud rings and how they work:
http://abcnews.go.com/Nightline/t/video/ghost-rentals-20161202
(1) How to know who is the real owner of the property.
(2) What are the chances of a scam? Answer: Very high. Probably around 50% to 60% chance of rental fraud if you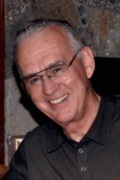 are handing over money to a person and you have not vetted carefully before hand. My picture is posted directly on the right. Most of the time I meet people in my office at 411 South L Street, Ste C (office facing rear of parking lot), Livermore, CA 94550
(3) What's the best approach to renting? Call me at 925-443-1122. In summary, organize your information, prepare a rental application, run a credit report on yourself, know who you are dealing with before you meet.
(4) I hope this candid page helps you at least not get defrauded.
(5) I also strongly urge you to vet your looking at rentals through a licensed Realtor, a member of the local real estate board. Realtors have many duties in serving the interests of their clients which help prevent fraud. I belive it's an important level of protection for you when renting and handing over money.